Additional Resources for Pet Owners
Pet Food Pantries
We donate excess food to many of our local food pantries for their clients with pets. Call your food pantry first to inquire if they currently have pet food. AWS also has a pet food pantry for community members in need of temporary assistance. To learn more about AWS' pet food pantry, give us a call at (207) 985-3244.
Local animal control officers can also offer resources on pet food shelters.
Reduced Price Spay/Neuter Services
This list is subject to change. Please contact the listed organizations directly for more information about their spay/neuter services.
Statewide:
AWS/Cleo Fund offers a limited number of vouchers for reduced cost spay/neuter services for qualified individuals at participating veterinarians throughout central, northern and Down East Maine.
Spay Maine is a statewide online resource for low cost spay/neuter options.
Help Fix Me, the state's low-cost spay/neuter voucher program offers a limited number of vouchers to eligible Mainers each month. They can be reached at 1-800-367-1317 or (207) 287-7621.
Southern Maine:
AWS Community Veterinary Clinic, right here at AWS in Kennebunk, offers one low-cost spay/neuter option with eligibility open to all
Animal Refuge League Spay/Neuter Clinic in Westbrook offers low cost spay and neuter services to income eligible community members.
Western Maine:
Rozzie May Animal Alliance (based in Conway, NH) offers regular feline spay/neuter clinics  in various towns in Western Maine, including Cornish and Oxford.
Midcoast Maine:
Lewiston/Auburn Area:
There are other spay/neuter assistance programs in other parts of the state. Contact your town's  animal control officer or local veterinary office for details.
Low-cost Vaccine Clinics
On the last Saturday of every other month, Tender Touch Veterinary Hospital in Scarborough, Maine has a clinic offering vaccines, testing and parasite control. Visit their website or call (207) 839-7456 for details.
PetVetClinics offer affordable veterinarian clinics located inside Tractor Supply Co. stores provide vaccinations for dogs, cats, puppies and kittens. Please call Tractor Supply directly or visit PetVet's website for more information.
Sanford ME: (207) 490-0034
Rochester NH: (603) 335-1200
Scarborough ME: (207) 396-5100
Windham ME: (207) 892-8379
VetCo at Petco Stores has everything you need to manage your pet's health from nose to tail, whether it's a simple vaccinations of a full consultation. Please call your local PetCo or visit their website for more information.
Dover NH: (603) 740-3648
Rochester NH: (603) 332-0142
Portsmouth NH (Lafayette Road): (603) 570-0392
Portsmouth NH (Woodbury Ave): (603) 334-0190
Midcoast Humane, located in Brunswick offers low-cost vaccination clinics for dogs and cats several times each year. Clinics are held in different locations throughout the forty communities they serve. Visit their website or call (207) 449-1366 for details.
The Animal Refuge League of Greater Portland holds seasonal wellness clinics offering low-cost vaccinations and microchipping for cats and dogs. Call (207) 854-9771 or visit their website for more information.
Veterinary Financial Aid
CareCredit is a line of credit that can be used to cover veterinary costs. (You can use it for your own health expenses, too.) It is typically offered with a promotional period, allowing you to make convenient monthly payments without accruing interest. Visit Care Credit's website to see which veterinarians accept CareCredit. It is accepted at the AWS Community Veterinary Clinic.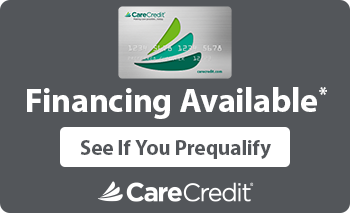 Scratchpay offers simple and affordable payment plans for large veterinary bills.  Apply for Scratch Pay and check your interest rate any time without affecting your credit score. Completing the application and accepting the loan terms takes just a couple of minutes and can be done from your cell phone or computer. Scratch Pay can help get your pet the care they need. If your vet has not yet signed up for Scratch Pay, ask your vet to join Scratch for free.
Listed below are groups, organizations and foundations that provide financial assistance to pet owners. These group are external to and unaffiliated with AWS. Please visit each organization's website directly to learn about its programs and services.
Bow Wow Buddies Foundation provides grant money for sick and injured dogs in need.
Dylan's Heart helps families struggling financially to pay for veterinary care for companion animals.
Emma's Foundation for Canine Cancer raises funds for dogs who due to financial constraints of their owners/caretakers, would not be able to have or complete cancer treatment without assistance.
Finally Home Senior Dog Rescue and Retirement Home offers two funds available
to the public to help provide care for senior dogs: the Sierra Fund and Teddy's Friends.
To apply for funds, please visit the resources section of their website.
Frankie's Friends is a non-profit foundation dedicated to finding cures
and saving pets with cancer and other life-threatening conditions.
Founded to assist families with financial limitations to pay for extraordinary veterinary expenses necessary to save a pet's life, Friends and Vets Helping Pets hopes to solve the problem of families being forced, unnecessarily, to euthanize a family pet solely because of cost restraints.
Through Harley's Hope Foundation, financial assistance is offered, as resources allow, to assist with major or emergency veterinary care and behavioral or specialty training.
Hearts United for Animals assists with emergency medical cases as funding allows.
Magic Bullet Fund offers financial assistance for dogs who have been diagnosed with cancer.
Onyx & Breezy Foundation will consider funding medical equipment, research, and medical treatment for animals where hardship is present.
Paws 4 A Cure is a non profit organization dedicated to helping families that are in need of non-routine veterinary financial assistance for their dog or cat.
Pet Assistance, Inc (PAI) financially helps longtime pet owners who have always cared for their pet, yet sadly find they cannot afford an exceptional problem.
RedRover provides financial assistance, resources and support to pet guardians and survivors of domestic violence.
STARelief offers programs designed to save pets' lives, assist families in need, reduce the number of pets entering shelters, and advocate for responsible pet ownership.
Senior pet owners can reach out to them to the Southern Maine Agency on Aging to inquire if they have any limited funds for veterinary care.
The Mosby Foundation assists in the care of critically sick, injured, abused and neglected dogs through financial support and public education.
The Pet Fund ONLY funds non-basic, non-urgent care. This includes medical care that is above and beyond basic care, but which does not require urgent treatment.
Mypetchild.com helps financially-struggling pet owners connect with non-profit organizations, charities, and veterinary hospitals that offer financial assistance in the form of vouchers, grants, discounts, and donations.
Pet Loss & Grief Resources
If you are grieving the loss of a beloved pet, please visit these websites for support.
Cummings School of Veterinary Medicine at Tufts University
School of Veterinary Medicine at the University of Florida
Laura Ward, Pet Death Doula, offers an array of end-of-life support locally. From her website: A Pet Death Doula is a non-medical person trained to emotionally & educationally support pet parents and their families during their pet's last phase of life. Services can be done virtually via Zoom or in-person. Read about Lauren's services.
Pet Insurance
LendEDU – LendEDU has a very comprehensive blog post focused on pet insurance where they provide readers with the opportunity to compare their options and find answers to the most commonly asked questions.
Equine Services
The Maine State Society for the Protection of Animals (MSSPA) can provide temporary assistance for Maine horses and their owners, including feed, farrier or dental services or veterinary care. Visit MSSPA's website for more information on their grant-funded feed and care bank for those in need.
New Puppy Resources

Puppy HQ is an information destination for new puppy parents including expert insights, a new puppy guide, training tips and product reviews.
Working Dogs/Service Dog Support
There are also special programs for veterinary care assistance for working dogs and service animals, such as Assistance Dogs Special Allowance Program and The Gandalf Fund.
Bankrate has a detailed guide for affording a service dog, which breaks down all the costs and provides methods for financing them.
State Animal Welfare Program
If you are concerned about the health or welfare of an owned animal in your community, contact the Animal Welfare Program in Augusta at (207) 287-3846 or toll-free 1-877-269-9200. You can also e-mail them or visit their website. Complaints received via email must contain the reporting party's name and phone number, the name of the animal owner (if known), a physical address, a description of the animals and the type of complaint. You may also wish to contact your local police department's animal control officer.
Local Animal Control
Most towns and cities in Maine have an animal control officer, which can be reached through the non-emergency police station phone number. Visit this site to search your town to find your local animal control officer.
Area Humane Societies 
Animal Refuge League of Greater Portland, Westbrook, Maine
Midcoast Humane, Brunswick, Maine & Edgecomb, Maine
Friends of Feral Felines, Portland, Maine
HART, Cumberland, Maine
Greater Androscoggin Humane Society, Lewiston, Maine
Maine Federation of Humane Societies
New Hampshire SPCA, Stratham, NH
New England Federation of Humane Societies